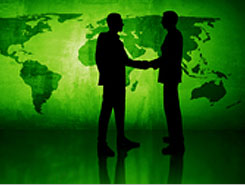 Environmental Permits and Regulations Lawyer in Texas
The risks of constructing a landfill, manufacturing plant, or other commercial development can have positive and negative effects to all the parties involved. If you are an investor or business owner, you want to ensure your venture is a success and reduce the risk of environmental claims.
At Bradley Law Firm in Houston, we have more than 20 years of experience representing people on both sides of this hot-button issue. We take a hands on approach to every case, taking the time to thoroughly investigate and prepare the cases that we handle. Whether you are seeking a permit or opposing one, you can trust us to fight to protect your interests.
Put our experience and resources to work on your side. Call us today at 713-974-4800 today for a free consultation with James E. Bradley, our experienced environmental lawyer.
Landfill Construction
One of the most highly contested issues dealing with environmental permitting is landfill construction and expansion. For property owners living near a landfill or the site of a proposed landfill or expansion, whether or not a permit is granted can have a direct effect on their property value. With the state's population continuing to grow, this issue will remain in the forefront for many years.
Due to potential air quality concerns, odors and the presence of vermin, living near an improperly operated landfill can severely reduce your property value. Our firm helps homeowners fight against the construction of new landfills and the expansion of existing landfills. While we cannot always prevent the project from moving forward, we are often able to achieve greater environmental restrictions that go a long way towards protecting homeowners.
Free Consultations
To find out more about your rights in regards to an environmental permit, contact us today to discuss your situation with an experienced environmental law attorney.