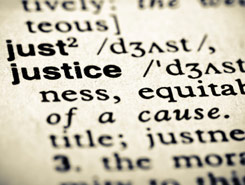 Consumer and Business Law Attorney in Texas
For consumers and businesses alike, it is important that consumer protection and business laws are followed. If you have been victimized by deceptive trade practices or are involved in a business dispute, you need the help of a knowledgeable business litigation attorney to make sure your rights are fully protected.
At Bradley Law Firm in Houston, we have more than 20 years of experience standing up for the rights of Texans in business litigation and consumer protection cases. With his strong track record of success, you can count on James E. Bradley to provided you with an aggressive pursuit of justice as your case moves through the legal process.
If you are the victim of deceptive trade practices or are embroiled in a business dispute, call toll free 713-974-4800 for a free consultation with Bradley Law Firm.
Sound Legal Advice and Skilled Trial Representation
Our firm handles a broad range of consumer protection and business litigation issues for people and businesses throughout Texas, including:
Deceptive business practices
Business divorces
Breach of contract
Partner disputes
Shareholder disputes
Business dissolution
Does Your Case Have an Environmental Component?
With our background in environmental litigation, we are fully prepared to handle consumer protection and business cases that have an environmental component. For instance, if a buyer purchases a property that is contaminated, the seller may be liable for deceptive trade practices (failure to disclose). With more than two decades of environmental litigation experience, you can trust us to make sure justice is served.
Subrogation
Bradley Law Firm aggressively pursues subrogation or third-party claims on behalf of its clients. Bradley Law Firm handles a wide-range of subrogation claims, including property damage claims, conversion claims, mistaken payments/overpayments and auto UM/UIM claims. The firm will provide a free of charge review of potential subrogation claims and render an opinion on feasibility.
To discuss your case with a knowledgeable lawyer, contact our firm today for a free consultation.