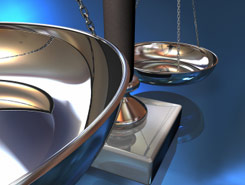 Texas Environmental Litigation Attorney
If your property has been contaminated or polluted or sustained other damage as a result of the negligence of another, you have the right to seek compensation for clean up costs, repair costs, lost property value, lost revenues and other financial damage. You also have the right to defend yourself against baseless claims of negligence. In either situation, it is important to have an experienced attorney you can trust to look out for your interests.
At Bradley Law Firm in Houston, Texas, we have been providing skilled trial representation to clients throughout the state for more than 20 years. Our firm focuses on results and has a track record of achieving successful outcomes for our clients. We prepare for every case as if it is going to trial and look forward to helping you secure the compensation you deserve.
Don't jeopardize your money or your property investment due to the negligence of others. Contact us today for a free consultation with an experienced environmental litigation attorney.
Experienced Environmental Litigation Representation
With the complexities of state and federal environmental laws and regulations, our experience can be your greatest asset as you seek the outcome you deserve. Our firm handles a broad range of environmental litigation throughout the state of Texas, including:
Water pollution
Leaking underground storage tanks
Leaking landfills
For most people, their home is their most important investment. For developers or other commercial interests, dealing with lawsuits can greatly affect business. Either way, when large sums of money are at stake, you cannot afford to enter the courtroom without an experienced environmental litigation attorney at your side.
Contact Us Today
Whether you live downstream from a company that is polluting your water or you are a property owner being charged with contaminating the property of others, you need the help of a knowledgeable lawyer. Call us today at 713-974-4800 today for a free initial consultation.