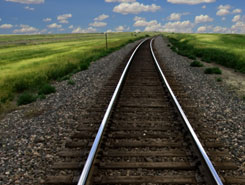 Texas Eminent Domain and Condemnation Lawyer
What Is Eminent Domain?
The government has the right to take private property for public use such as for road expansions and new schools. If your property is being taken through eminent domain, you have the right to just compensation. If you are facing the condemnation of your property, you need an experienced attorney negotiating on your behalf to ensure you get the representation you deserve.
For more than 20 years, Bradley Law Firm in Houston has been standing up for people negatively affected by eminent domain and condemnation. We prepare each case as if it is going to trial and work hard for your best interests.
Does the government need your land? Make sure you get just compensation for your property. Call us today at 713-974-4800 for a free consultation with an experienced lawyer.
What Our Firm Can Do For You
With more than two decades of experience in environmental and business litigation, you can feel confident with attorney James E. Bradley on your side. He will provide you with skilled representation against government entities looking to condemn your property. If the condemnation cannot be stopped, you can rest assured that he will never accept anything less than just compensation for the value of your property.
Throughout Texas, energy company pipelines are a big issue. We are able to represent pipeline companies or homeowners in determining fair market value for land that is condemned for use in a pipeline project. Companies and homeowners alike deserve a fair price that represents the fair market value of a property.
Inverse Condemnation
Sometimes, your property doesn't even have to be taken away for you to be the loser in a deal. For instance, if an airport builds a runway behind your house, the resulting noise may significantly reduce your property's value. You have the right to be fairly compensated for lost property value, and you can count on us to stand up for that right.
For more information, contact us today for a free initial consultation.