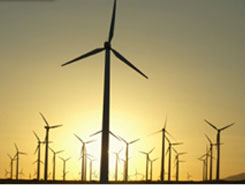 Identifying Green Solutions for Your Business in Texas
Can Your Business Benefit From "Going Green?"
With more and more businesses "going green" you may be wondering what the options are for your business. With environmental laws evolving due to climate change legislation, cap and trade programs, voluntary carbon markets, and emphasis on renewable energy, you may be able to benefit from making voluntary changes now. An experienced environmental lawyer can make sure you are heading down the right path.
At Bradley Law Firm in Houston, we have more than 20 years of experience in the practice of environmental law. We work diligently to stay ahead of the curve. We can help your business find green solutions that will benefit your company in multiple ways and keep your business at the forefront of emerging trends to combat climate change and promote renewable energy.
General Counsel to CTGE Hydro, LLC
CTGE Hydro LLC is a Texas based consulting firm that promotes and initiates projects involving drainage, watershed control, hydropower, and hydraulic infrastructure improvement projects in the Dominican Republic. As general counsel, Mr. Bradley has been intimately involved from the infancy of these proposed projects.
Put our experience on your side. To speak to an experienced attorney about your options, contact our firm today for a free consultation.
What Can Our Firm Do for You?
As the law changes, your business will need counsel on how to comply with these changes in a manner that does not affect profitability. We work hard to keep on top of any changes to the law and can help your business stay one step ahead of the competition when it comes to combating climate change and carbon emissions reduction. Whether it is determining the carbon footprint of your operations or helping you with compliance issues, you can benefit from our firm's knowledge and experience.
Also, there may be many credits and incentives available for businesses who use or produce renewable energy to reduce their carbon footprint. We can help your firm better understand the benefits of renewable energy use and the effects of cap and trade legislation and take advantage of new energy regulations.
The Public Relations Benefit
While many changes to environmental laws dealing with carbon emissions and climate change are being anticipated, most have not yet gone into effect. So why make the effort to change how you operate now? It's simple: public relations. By proactively making these changes, you would be making a smart investment in the goodwill of your business in the eyes of the public.
To discuss your options with our firm, call toll free 713-974-4800 today for a free consultation.