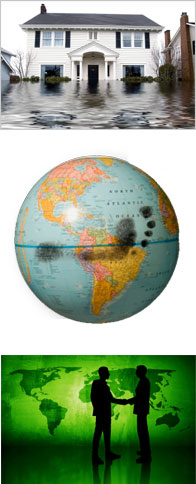 An Experienced Environmental Attorney Focused on Results
Flood damage, pollution, government compliance. These are just a few issues facing clients who are dealing with environmental disputes. Whatever your environmental law concerns are, it is important to hire an attorney you can trust to protect your interests and get the job done right.
At Bradley Law Firm in Houston, Texas, we provide experienced environmental law representation to individuals, groups of plaintiffs and businesses throughout the state. With more than 20 years of experience in this field, you can count on attorney James E. Bradley to represent you to the best of his abilities.
We offer free initial consultations to discuss your legal concerns. Call us today at 713-974-4800 today to discuss your environmental law needs with an experienced lawyer.
Focused Representation in Environmental Law Matters
At Bradley Law Firm, we are adept at successfully resolving environmental litigation in a variety of areas, including:
A Hands on Approach to Environmental Law
With more than two decades of experience in the field of environmental litigation and compliance, we know what it takes to get the job done right. We take a hands on approach to resolving these issues, preparing every case as if it was going to trial. We are efficient and effective in the courtroom and will assemble the necessary team members, including bringing in outside experts when the case warrants it.
To discuss your legal needs with a skilled attorney, contact us today to schedule your free consultation.